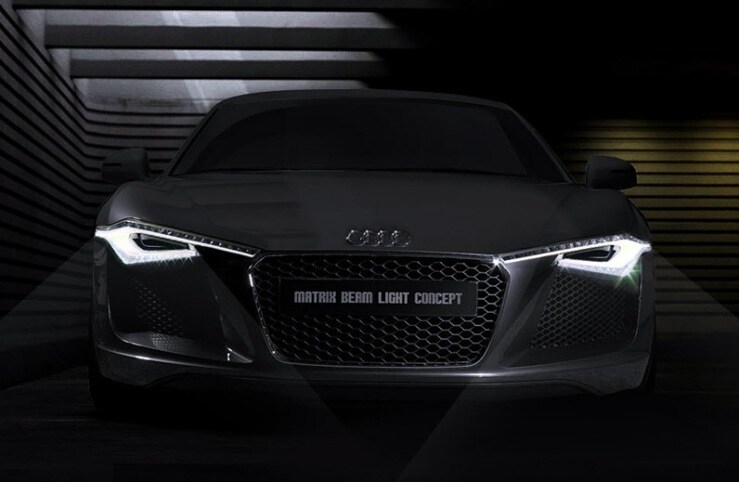 AUDI A8 EVER CLOSER WITH DETAILS OF NEW MATRIX LED LIGHTING SYSTEM
One of the most anticipated cars of the year, the A8 graces us with a couple more hints as to what it'll look like: most specifically, its awesome Matrix LED headlamps. The first model to contain this remarkable new technology, Audi promises it to completely change the driver's perspective-quite literally.
The issue with current high-beam technology is its lack of precision in its illumination. Alongside its immense power, the Matrix has the capacity to blank out the light that shines directly onto any nearby vehicles, nuancing the field of vision. Its ability to dim as it detects other cars and illuminate as they past vastly improves visibility in a way that truly keeps any darkened paths safe.
Technology aside, the Matrix LED headlamps offers design possibilities never before possible. Though arrangement and size figure into brand new aesthetics, improvements are always justified with efficiency and safety. Exemplifying this philosophy, the A8's new marker lights-small, individual LEDs that add dimension and detail-also act as means of warning pedestrians of the incoming car.
This isn't the first time Audi has pioneered lighting system and design. Beginning from adaptive lighting in the 2003 A8 to establishing connectivity between headlights and navigation data seven years later, Audi has always been at the forefront of where design, safety and technology intersect. The A8 is scheduled to be released by end of year; perfect for brightening those long winter nights.
Date Posted: July 23, 2013