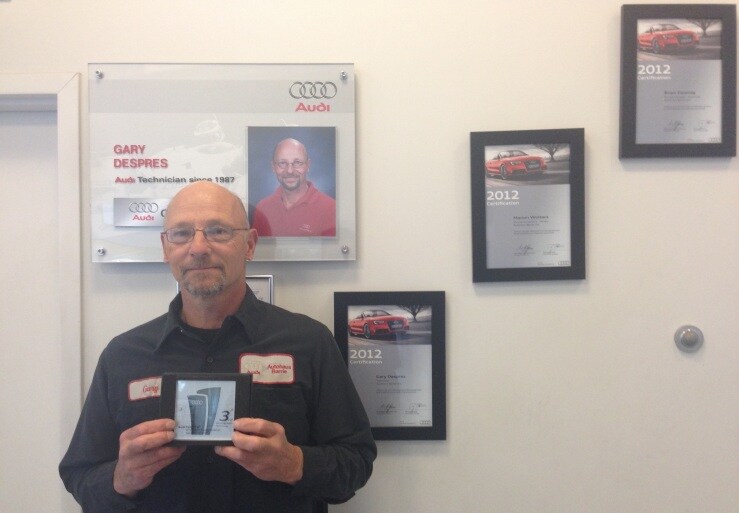 Audi Barrie's Master Technician Gary Despres Awarded at
2013 Audi Twin Cup Finale
Our much-admired master technician Gary Despes was recognized in third place at the Audi Twin Cup: a distinction that recognizes Gary as one of the greatest automotive service technicians in the world.
The Audi Twin Cup championships allows for each dealership all over the globe to send their top service advisor and top technician to compete. As a team, they work on some of the toughest technical challenges on behalf of Audi vehicles. The competition begins its rounds provincially, branching out to nationals; peaking with the worldwide finals that took place this year in sunny Barcelona, where the best tech/advisor teams of 218 dealerships in 73 countries contended for the title.  
No stranger to victory, Gary has in his 26 years of Audi-centric service been awarded numerous prizes for his expertise - with the 1st Audi Technician title in 2011 as just one example. This year's triumph saw him paired with Marion Wolters, our master-certified advisor. Congratulations to both Marion and Gary for garnering us such an honour!
Date Posted: September 26, 2013