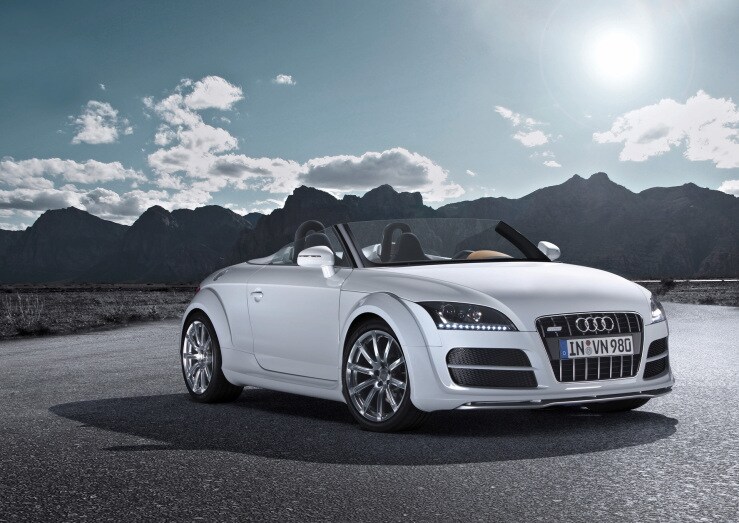 Celebrating Audi's 500,000 TTs Sold With New Edition
In honour of selling 500,000 of Audi's classic TTs, the manufacturer announced a brand new TTS Competition edition of its classic Audi TT. The undoubtedly flashier counterpart - available only in the eye-catching Imola Yellow and a stylish Nimbus Grey - come in both coupe and roadster models.
The interior's palette mirrors its exterior, also in a steel grey and yellow. Also differentiating from its TT sibling are the wheels, which come in a five-spoke, 19-inch alloy. Looks aside, the TTS could be the TT's twin - remaining as speedy (from 0 to 100 km/h in 5.3 seconds) and powerful (2.0L four cylinder engine, with 272 horsepower and 258 pound-feet of torque) as ever.
Only 500 models will be produced, and production begins in October; perfect for those who already want to start prepping for roadside style come spring 2014.
Date Posted: August 30, 2013