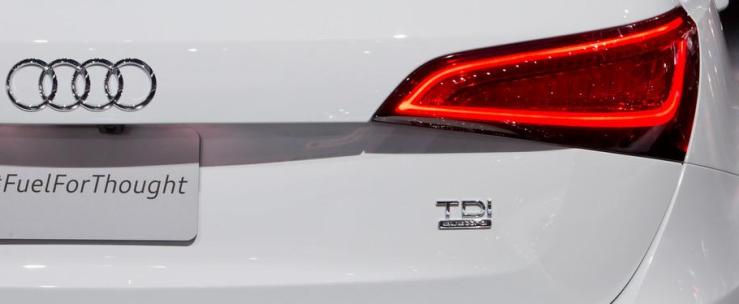 2014 Audi Q5 TDI Descends Upon Canadian Consumers
Since 2009, Canadian consumers have been eagerly
awaiting Audi's TDI-engine-equipped Q5 - and it's finally here, available for a test drive at the Audi Barrie dealership.
Already a popular model in its own right, the Q5's fuel economy gets a significant boost with the new TDI engine. Stats are elevated from its original 21 / 31 (25 combined) to an impressive 31 / 44 (38 combined), with torque ratings of 428 lbs-ft. Automotive review journalists have deemed the new engine "remarkably quiet". The transmission and acceleration are also far improved. An AdBlue urea-based injection system pairs nicely with its upgraded technology, reducing the tailpipe's gas output for an overall cleaner, smoother driving experience for both passing admirers and the driver.
The 2014 Audi Q5 TDI joins the current available lineup of the A6, A7 TDI and A8 TDI. Starting price is at $48,700. 
Date Posted: September 17, 2013